Your safety and comfort are top priorities, so your care is delivered in a hospital-based setting. The services you need to get relief from your pain are just a short drive away. Please click on the location nearest you for detailed driving directions.
Our Michigan offices are conveniently located in southeast Michigan just minutes off I-94 at exit 183.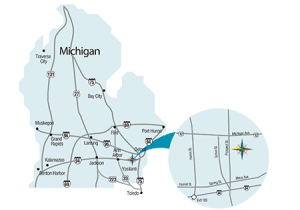 Our Pennsylvania offices are just north of Philadelphia, conveniently located a few minutes off I-95 and north of the Pennsylvania Turnpike.