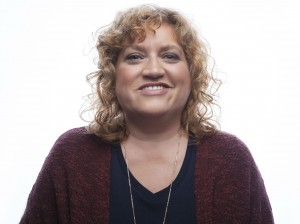 'I was in so much pain; I didn't know what it was.'
Shana's journey with pain started after a snowmobile collision on Lake Superior. "Here I am, cruising along, probably going 55," Shana remembered. "When we hit, my helmet and everything — it hurt my neck."
In the beginning, doctors assumed that Shana just had whiplash from the accident. Although X-rays revealed nothing, the pain worsened and spread out from her neck. "All of a sudden, my entire body started hurting so bad — my legs all the way down to my feet, and then my limbs. I was in so much pain, and I didn't know what it was. I would just sit and cry, and I couldn't do anything."
For the next five years, Shana went through a series of doctors and different diagnoses. "I'm still paying bills that I've had," she laughed. "A ridiculous amount of MRIs, X-rays, CT scans, and blood work." She was checked for rheumatoid arthritis, lupus, and multiple sclerosis, and many clinics, including some of the top practices in the nation, told her they couldn't find anything.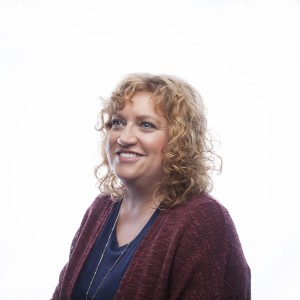 For Shana, the most frustrating part of her journey was feeling as though doctors didn't believe her. "Doctors will think you're crazy, because you can't show them; they can't see anything on an X-ray or CT scan. And a lot of doctors also think you just want to be on pain medication, which is not the case with me." Feeling desperate, Shana saw an ad for a fibromyalgia clinic — the Heilman Center. She wasn't sure about the diagnosis, but her husband persuaded her to make an appointment, saying, "If it doesn't work, it doesn't work."
The first Heilman Center clinician Shana met was Joan, one of the physician assistants. Instead of questioning her pain or suggesting she only wanted medication, Joan simply said, "I think we can help you."
"I feel a million times better. I can't believe how much better. So I'm happy, very happy, with the treatments."
One of the pain specialists at the Heilman Center confirmed Shana's suspicion that she had fib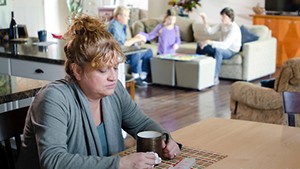 romyalgia. It's a chronic pain disease with many different manifestations, including pain in different parts of the body on different days. For Shana, having fibromyalgia meant that everyday activities, like going to the park with her granddaughter, just weren't worth the struggle.
After asking her to keep a series of pain diaries so that he could better understand her experience, her experienced pain specialist recommended periodic injections as an interventional treatment for chronic pain. As a result of the injections, Shana has experienced significant relief, and she no longer has to depend on pain medications.
"Just walking to the kitchen would be a nightmare. Now, I can do whatever I want," she said. "I feel like I can run around the block as many times as I need to, and chase my granddaughter around — and I do. With every injection, I felt better."
'It's nice to have my life back again.'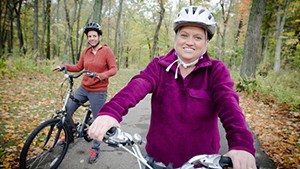 Before she started receiving treatment for fibromyalgia, Shana's pain, tiredness, and inactivity placed a strain on her marriage. "We had a lot of issues because he didn't understand," she said. "He's like, 'Why are you in bed when I come from work? You're in bed sleeping, always. You're in bed. You're sleeping in the La-Z-Boy, or you're sleeping on the couch.'"
After the success of her injections, Shana began getting back to normal activities, including walking. In fact, thanks to the extra activity, she's lost over 50 pounds. "I would lay there like a big lump, you know, and cry. [Now] we'll get my granddaughter in her stroller. We'll go for walks."
Her husband continued to go snowmobiling without her, but he never gave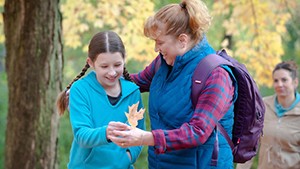 up hope that she'd rejoin him. Thanks to the success of her treatments, they've started taking out their popup camper again, and they plan to go to the Keweenaw Peninsula for winter snowmobiling. "As soon as the snow comes, we're going. I'm so excited. First time back on a sled in two years."
Talk to Our Pain Specialist
If this pain treatment review has described some of what you're experiencing, you may have fibromyalgia or another chronic pain disorder. At the Heilman Center, we understand that not every pain cause shows up on an X-ray or scan. Even if we can't see your pain, there's a good chance we can help.
It's time to talk to a pain specialist who can give you some answers and help you find treatment. Call 734-796-7555 or fill out our web form to schedule your appointment today.