On a seemingly ordinary day, Ray's life changed forever.
Twenty years ago, Ray was pulled over on the side of the road when his car was struck by a tractor-trailer that was traveling at 65 miles per hour. After the accident, he battled excruciating pain that made even simple activities almost unbearable.
Today, Ray cooks, works in his yard, and builds high-end fences in his workshop. His is one of several pain relief patient testimonials that you can read to see how the Heilman Center's pain specialists have helped people just like you take control of chronic pain.
"My experience has taught me that finding a doctor who is willing to take the steps to properly diagnose your sources of pain and then to provide treatments that really work is an unfortunate rarity. If you are suffering from unrelenting pain, take the first step back to living your life and call the Heilman Center for Pain and Spine Care today." – Ray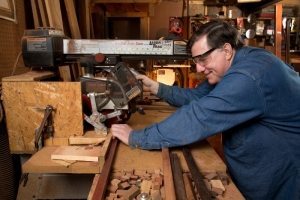 Following his devastating accident, Ray spent years of his life battling agonizing and unrelenting pain. He underwent multiple back surgeries and tried several different clinics and physicians, with no lasting relief for the pain.
"At one point, I even lost the use of my hands and legs," Ray recalls. "I couldn't even get myself a glass of water. I was just stuck there on the couch. Needless to say, it was a very difficult time for my family and me."
Like many of the patients at Heilman Center's pain treatment centers, Ray's life revolved around pain. "What was most frustrating was the endless list of efforts and diagnoses to control my pain. No one was able to help."
Ray had tried seven different pain clinics. Despite two decades of false starts and disappointment, Ray decided to try the Heilman Center. Here he found a different approach to care — and the effective treatment he hadn't gotten anywhere else.
No More Endless Waiting
At other pain clinics, Ray had felt as though his case was unimportant. In his prior experience with pain treatment centers, he would often have to wait six weeks until he could see a doctor, and then he would have to wait another six weeks to begin treatment.
At the Heilman Center, Ray got a consultation quickly and was able to start treatment within one week. "I don't want to say that all the other doctors I saw didn't care about my individual situation," he explained. "But they just didn't care the about getting me pain relief as urgently as this medical team did."
"My doctor talked to me as an equal, taking the time to sit down, listen, and explain treatment options and the benefits and drawbacks of each. I appreciate that he was even willing to offer other treatment options, like acupuncture, right along with all of the more traditional treatments. Believe me, when you are in as much pain as I was and for so long, you don't know where you will find relief." – Ray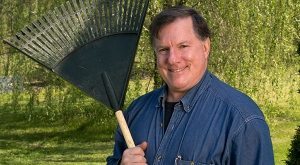 Our staff involved Ray in all the decisions about his treatment, even the small things like where he would prefer to have an IV placed. Instead of feeling like just one more anonymous patient, Ray left appointments with his pain specialist feeling that, for once, his case truly mattered.
A New Chance at Life
Ray readily admits that he doesn't know if he'll ever be 100 percent free of pain. But finally, thanks to the treatment he received at the Heilman Center, his pain is under control.
"Since I started my treatment here, I have been able to participate in life again," Ray says. "I am back to living my life and all of this is possible now that my pain is manageable. My life is so much better, so much more enjoyable."
Add Your Story to Our List of Pain Relief Center Testimonials
An accident like Ray's could happen to anyone. Take a look at these statistics from the U.S. Centers for Disease Control:
Americans spend more than a combined million days in hospitals every year as the result of crash injuries.
Over their lifetimes, one year's worth of crash injury victims in America will experience $33 billion in lost wages.
The total number of crash injuries in the U.S., in just one year, will result in $18 billion in lifetime medical costs for victims.
Without the right treatment, accident victims can endure years of pain, just like Ray did. Don't let that happen to you or someone you love.
The Heilman Center for Pain and Spine Care is committed to offering the highest standard of care provided by experienced pain specialists. Contact us today.
Talk to Our Pain Specialist
Call 888-683-0716 to speak to a Heilman Center patient service representative. Your representative will ask a few questions to learn more about your symptoms, how long they've been going on, and your medical history before scheduling you for an appointment with a pain specialist.
If you're looking for more information about what we offer, simply fill out our online form, and a patient service representative will contact you to answer any questions you may have.